Home / Photos for our camp
Imagine a journey where you trade the hustle and bustle of city life for the tranquil vastness of the desert, where the golden sands stretch as far as the eye can see, and the only sounds are the gentle footsteps
of camels. Welcome to the world of luxury camel trips and desert camps, where adventure meets opulence, and nature's beauty is celebrated in style.
Camel Rides in Merzouga desert
star of the show is the camel. These gentle creatures become your trusted companions for the duration of your desert exploration. Experienced guides lead
you on camel rides through the undulating dunes, allowing you to witness breathtaking sunsets and sunrises, a photographer's dream.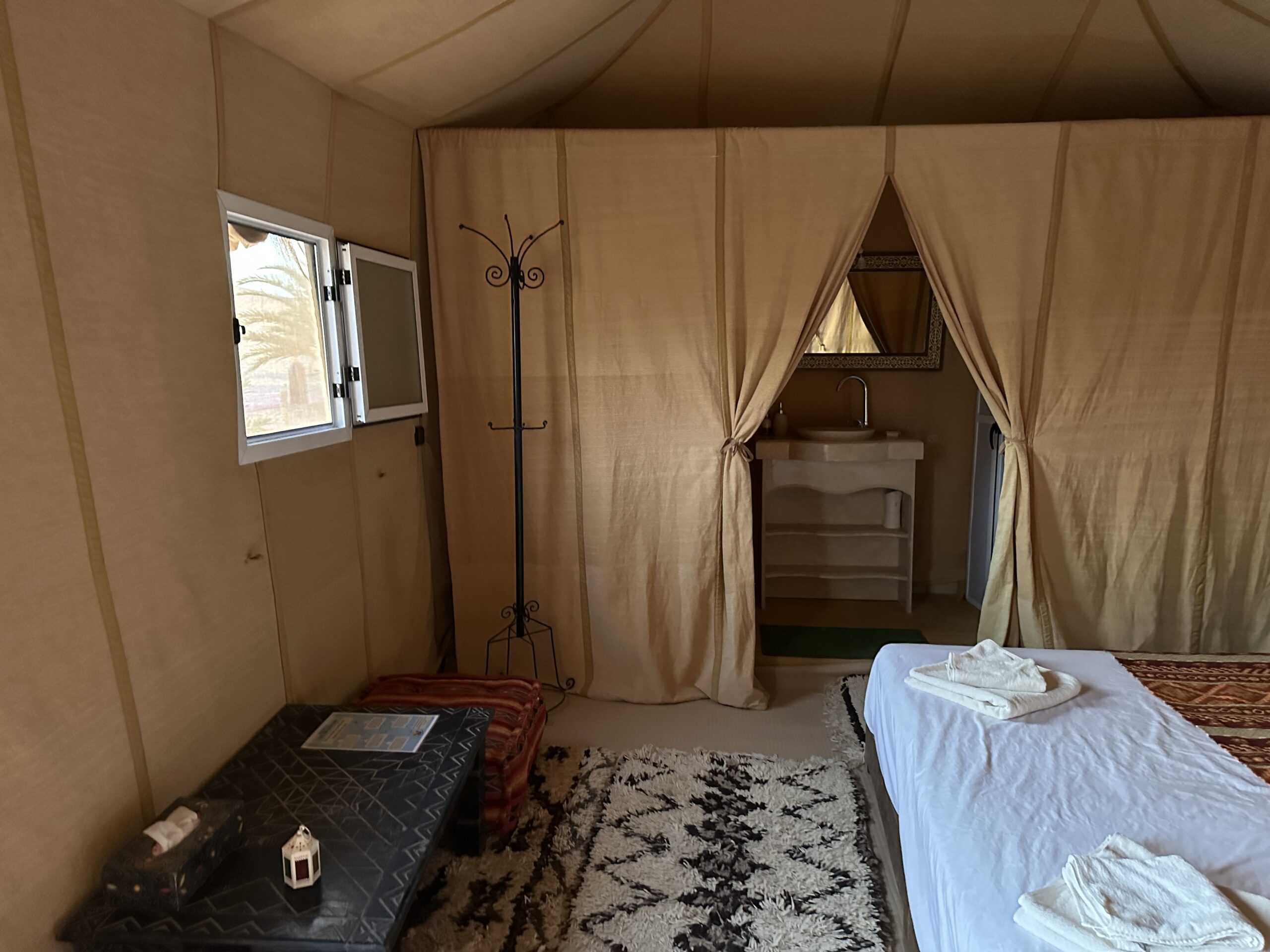 Duble tant
Lake Area |luxury| 2-4 Persons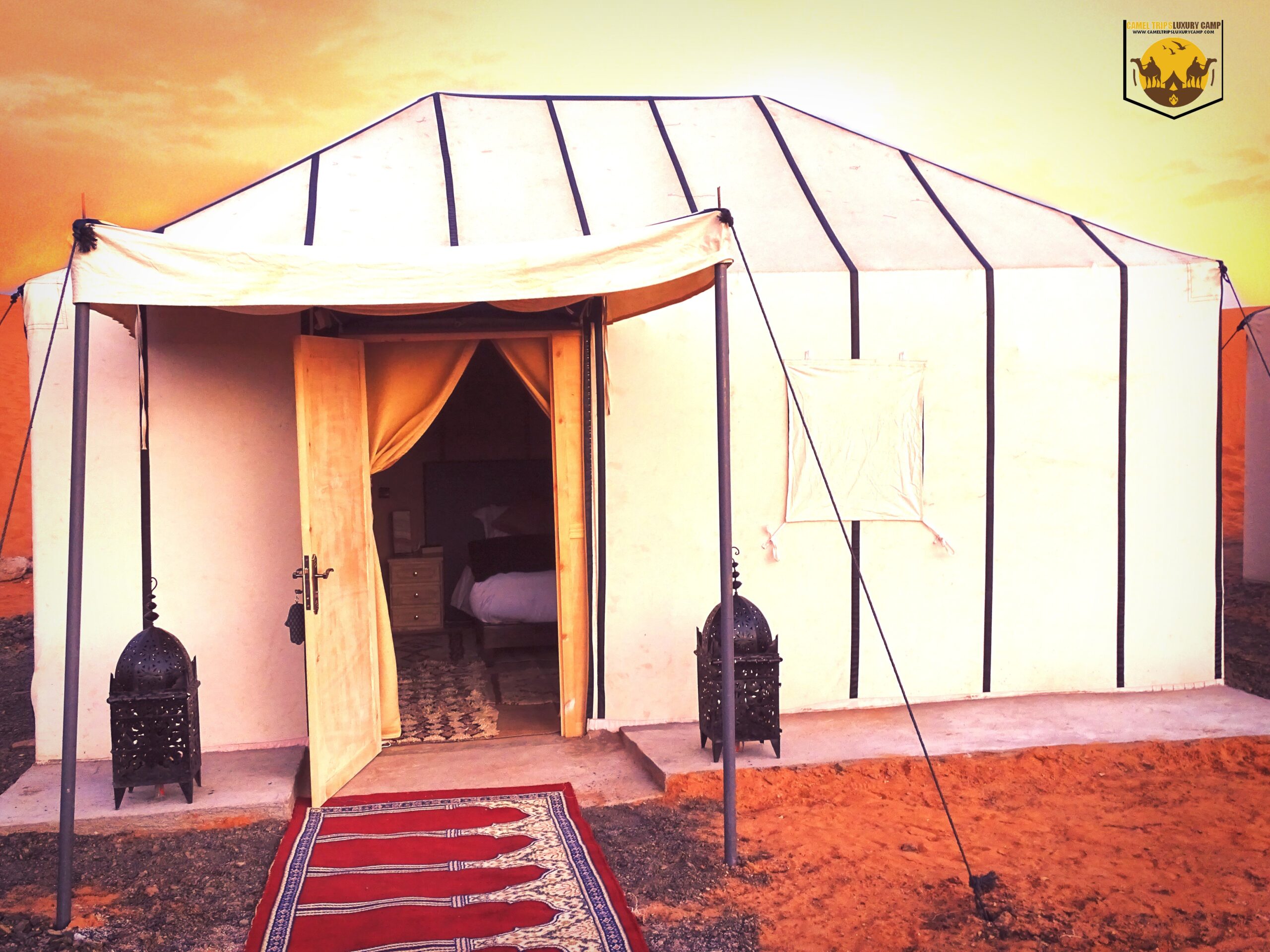 Teepee Tent
Mountaint Area | Teepee | 2-4 Persons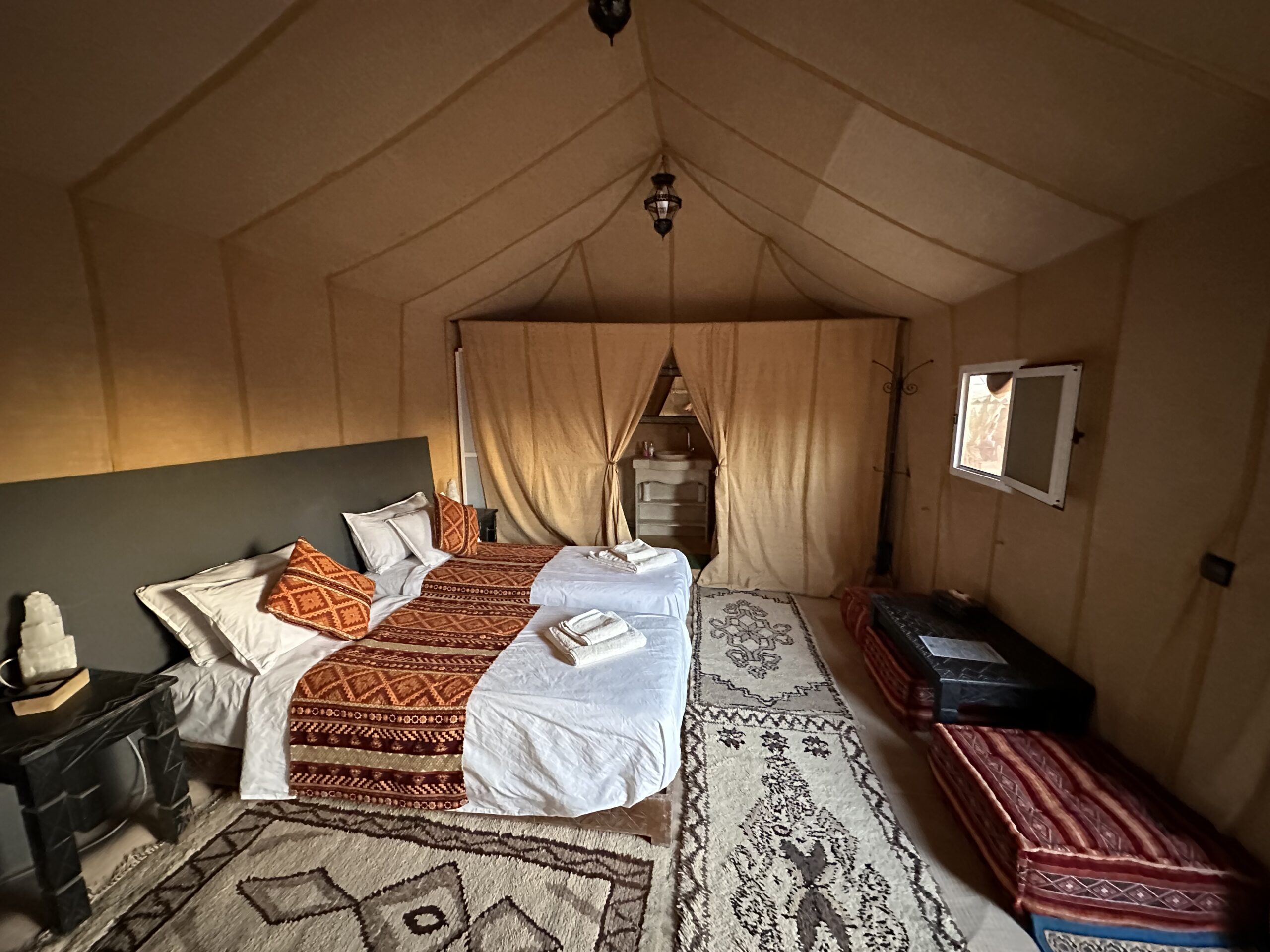 family Tent
Forest Area | Safari | 2-5 Persons