tour 4x4 in merzouga dunes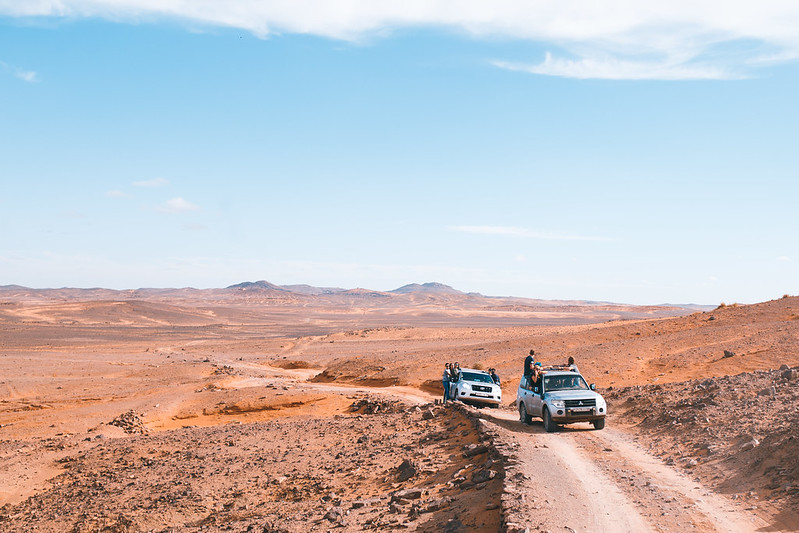 Tour 4x4 in Merzouga dunes
An excellent Sahara day tour to see the area surrounding the Erg Chebbi dunes is the Merzouga 4×4 desert excursion. Moreover, exploring the Merzouga region is an off-road adventure. A 4WD drive to the Erg Chebbi desert is also included. Oasis, Khamlia hamlet, phosphate mine, nomad households, and historic Berber settlement are all accessible by SUV.
Beautiful sand dunes called the Erg Chebbi dunes may be found in southeast Morocco, on the outskirts of Merzouga hamlet. According to legend, these dunes are the tallest in all of North Africa. The desert in this area is 8 km broad and 35 km long. The ideal place to go on camel treks and 4WD desert excursions is right here.
Anytime is a good time to begin the 4×4 Merzouga excursion. However, it is advised to begin in the morning after breakfast or in the afternoon to see the sunset behind the dune.
The Merzouga 4WD excursion begins at your lodging. Visit the Merzouga Oasis first, then travel to Merzouga Lake to see birds. from the hamlet of Khamlia to hear Gnawa music. To experience breathtaking vistas of the Erg Chebbi desert, keep off-roading as you go to Paris from Dakar. Visit a former Berber settlement. visit the phosphate and mascara mines after that. Later, go to see nomadic households in their real-life tents.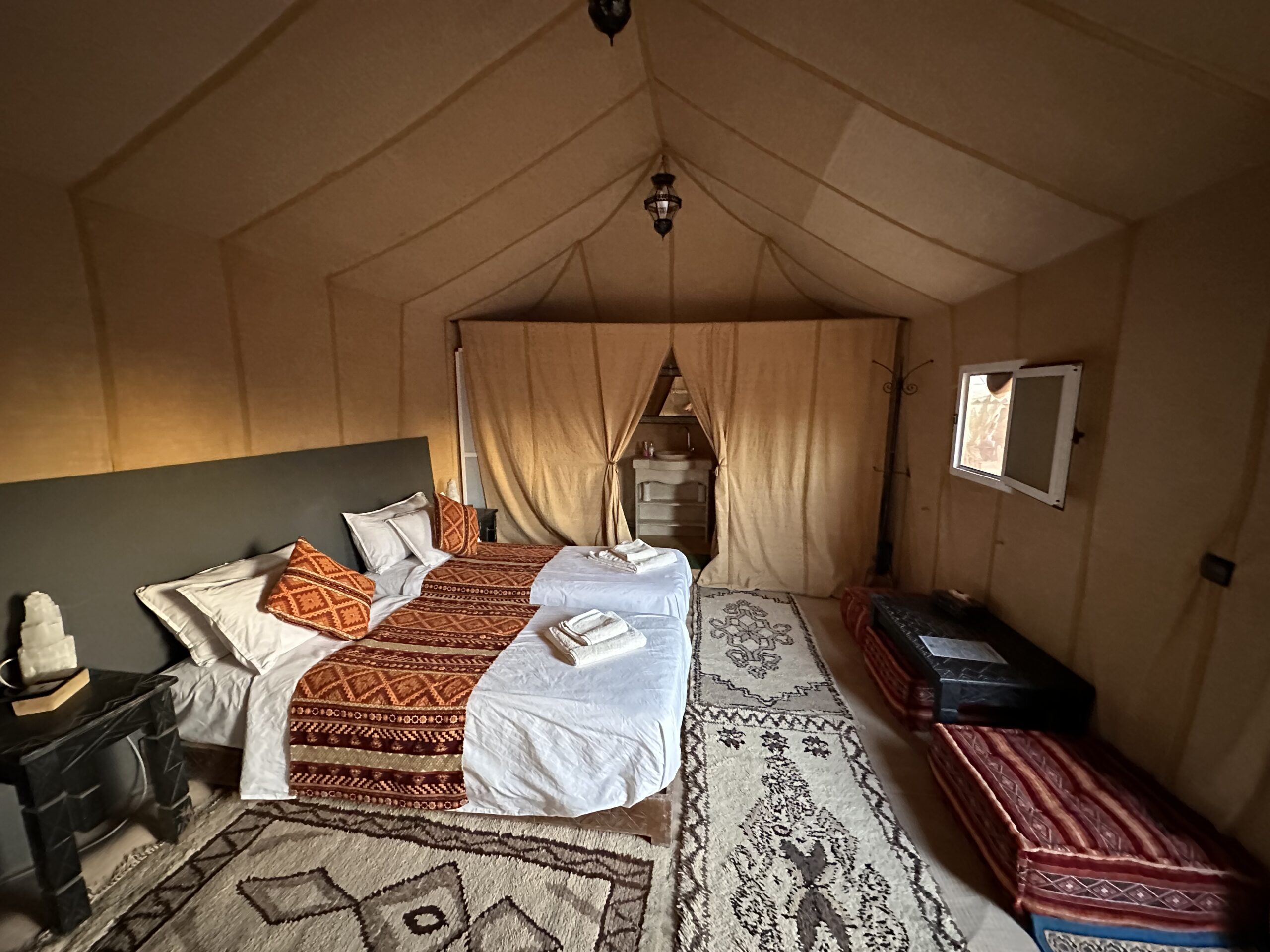 Standart Tent
Lake Area | Standart | 2-4 Persons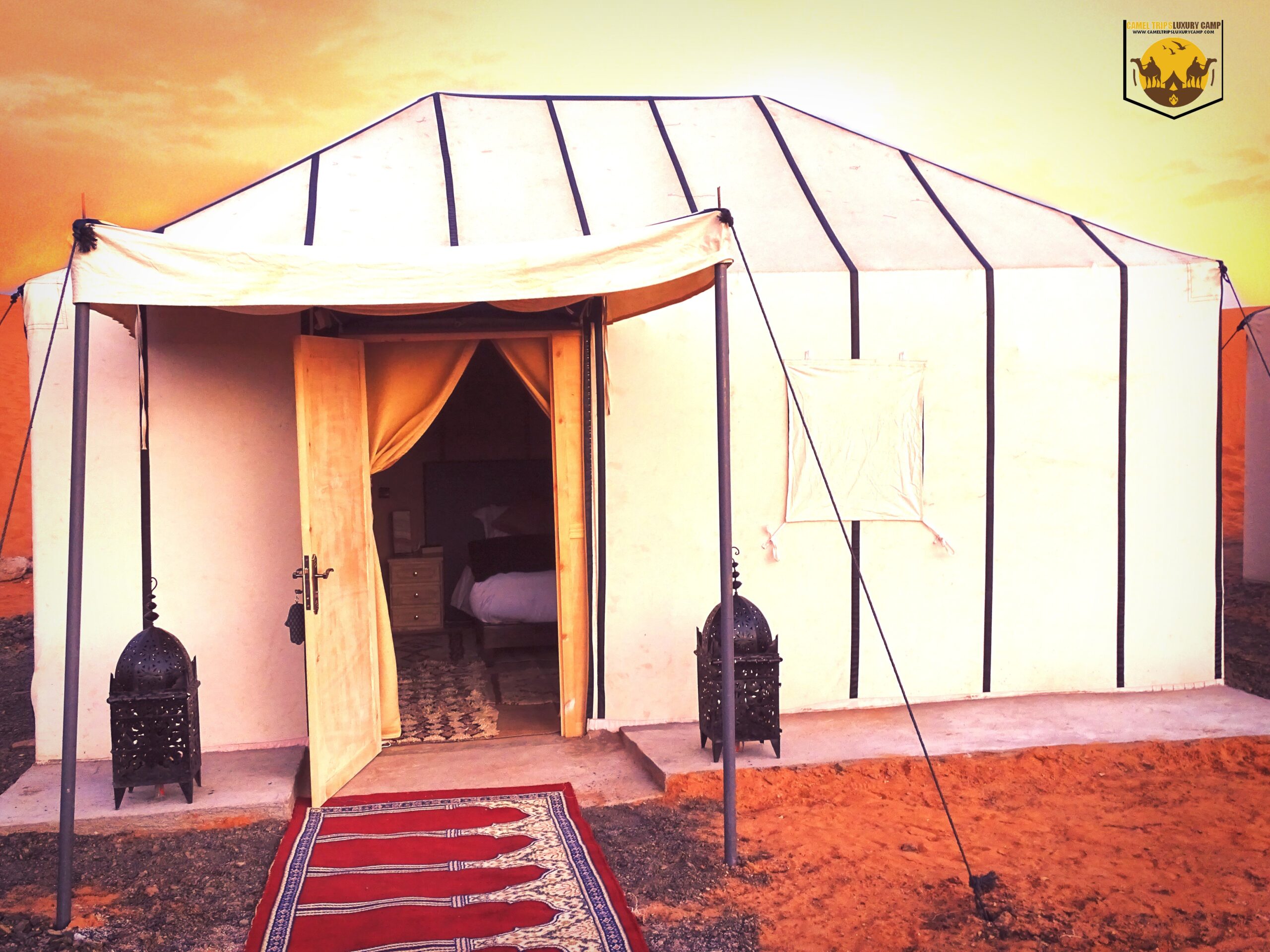 Teepee Tent
Mountaint Area | Teepee | 2-4 Persons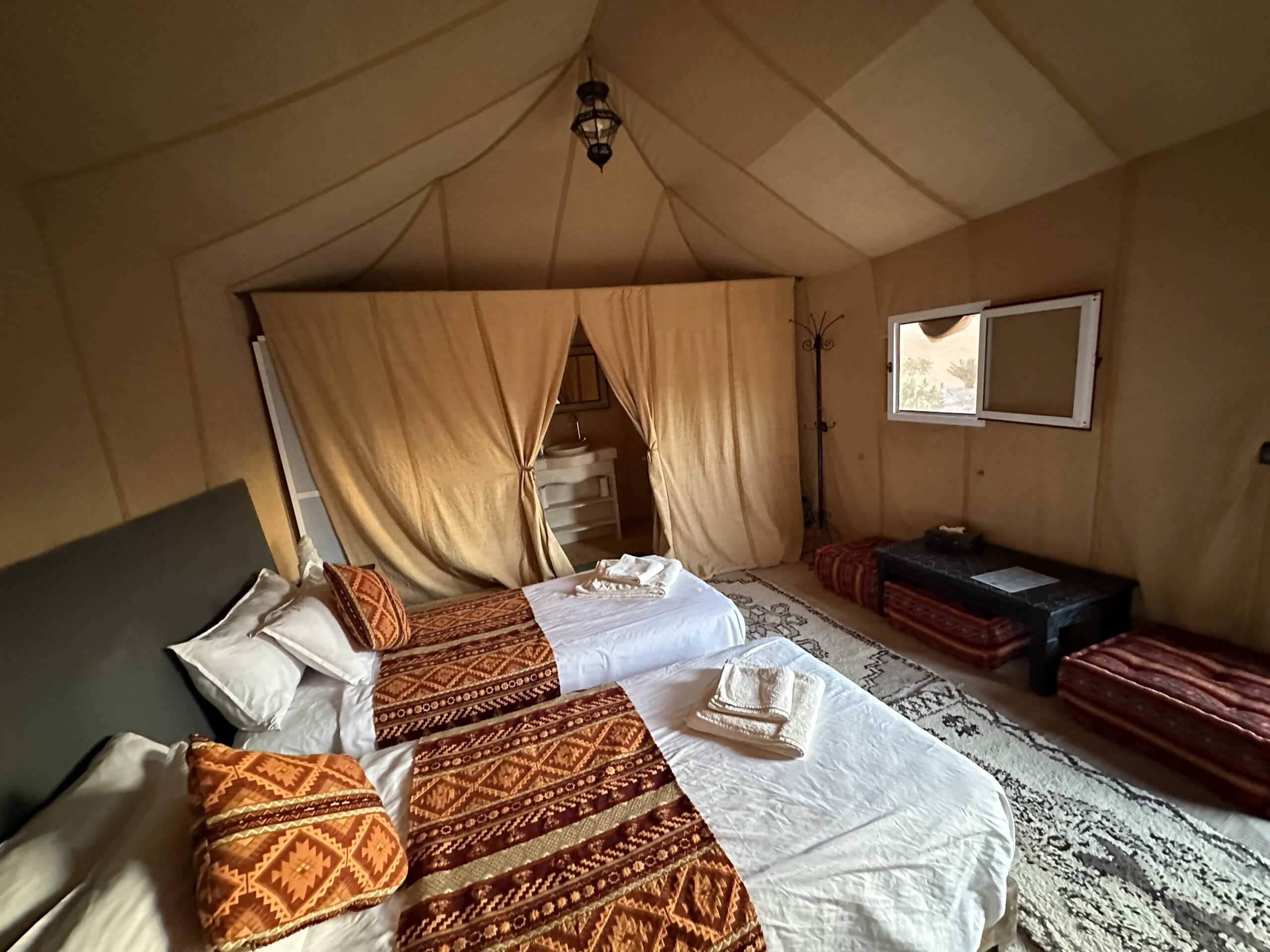 Safari Tent
Forest Area | Safari | 2-6 Persons